Message from Senior General Manager of Corporate Headquarters, General Manager of Personnel Dept.
The desire to share the enjoyment of a challenge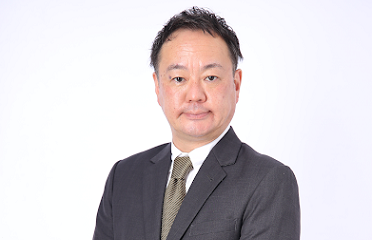 「 Live as if you will die tomorrow, Learn as if you will live forever. 」
These are the words of Mahatma Gandhi that I share with new employees in April of each year.
The dedication and effort for continued learning is also very important for productive members of society.
NIPPO LTD. has established "a common destiny" as part of its corporate philosophy. This means being a group that continues to move forward, unrelenting and without fear of the obstacles in front of us, toward a shared goal.
We aim to be a company with good teamwork, which regards each and every employee as a source of strength.
So what kinds of specific ideas and actions are required in order to achieve this common destiny?
They include the need for every employee to continually improve his or her level of expertise, and to respect one another's values and ways of thinking.
By allowing a diverse range of individuals to engage in discussion unrestricted by position, career, or age, we can create and provide unique value which exists at no other company. For this reason, our human resources also must be diverse.
When our company selects persons to hire, it focuses more on the personality, sense of values, and potential that we can sense through the interview than on the places of origin (country or region) or schools which they graduated from. Please put your personality on display when you come for an interview.
I look forward to meeting all of you highly unique and aggressive individuals, and to seeing you continue to learn and improve your level of expertise after joining the company, as we proceed toward achieving the same dream.
Executive Officer,
Senior General Manager of Corporate Headquarters,
General Manager of Personnel Dept.,
Kanjyo Nishitomi