Others
Contracted Design
We undertake contracted design of structures and mechanisms to satisfy customer requirements. We will propose the optimal design based on information such as the required size, functions, and characteristics obtained through discussions with the customer.
Material Evaluation and Analysis
We not only develop adhesives, but also perform contracted material evaluations and analysis based on customer requests.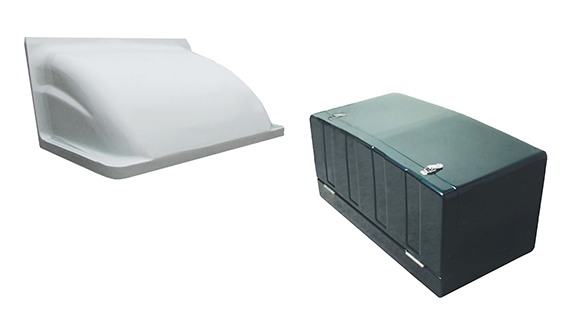 Cargo Products
We provide "Fuel Economy Plates" which act as wind deflectors and improve the fuel economy of trucks and other transport vehicles, as well as light and durable "FRP Toolboxes."